Even before the COVID-19 pandemic, some Americans were already working remotely, many out of state. Working remotely for a company in one state from another can provide many benefits to both the employee and their employer. However, employment laws in most states are still catching up to this concept, which can leave several gray areas for both employees and employers to traverse.
California, with its thriving economy and diverse job market, often attracts talent from all corners of the globe. As a result, employers may find themselves managing a workforce that spans multiple states.
This can raise important questions about which labor laws apply to out-of-state workers, especially in a state with distinct labor regulations like California.
California's labor laws are complex, especially for out-of-state employees. Employers, employees, and must all understand these regulations to ensure legal compliance and protect their rights. This understanding is crucial in navigating the intricate legal landscape of California's employment laws. Employment and labor law attorneys understand out-of-state employees laws and can help you get the compensation you deserve.
Schedule a Free Case Evaluation Today!
Understanding Jurisdiction: Where Do California Labor Laws Apply?
California labor laws are renowned for their comprehensive nature, providing many employee protections. However, they primarily apply to individuals who perform work within the state's borders. This includes individuals who physically work in California, regardless of their residency or the location of their employer.
Typically, if an individual is working in California, they are subject to California labor laws, irrespective of where they live, including both part-time and full-time, in-state and out-of-state workers.
Extraterritorial Application: When do California Labor Laws Reach Beyond State Borders?
While California labor laws primarily apply to in-state workers, there are scenarios where they may have extraterritorial reach. The central determinant of these situations is the relationship between the employer, the employee, and the state.
California labor laws may apply in certain situations, such as the following:
Temporary Assignments in California
If an out-of-state worker is temporarily assigned to work in California, California labor laws protect them for the duration of their assignment. This includes requirements for minimum wage, overtime pay, meal and rest breaks, and other labor standards.
California as the Principal Place of Work
If California serves as the principal place of work for an out-of-state employee, they spend a substantial amount of time working within the state. In that case, they are considered a California employee. This designation subjects them to California labor laws, even if they reside in a different state.
Employer's Principal Place of Business
When a company is in California, its out-of-state employees may be subject to California labor laws, particularly if the employer exerts significant control over the employment relationship.
Legal Precedence and Interpretation
The application of California labor laws to out-of-state employers has been clarified through significant legal precedents. One noteworthy case, Sullivan v. Oracle, saw the California Supreme Court decisively ruling that California's overtime laws extended to non-residents employed within California, even if their employer has headquarters in a different state.
Furthermore, the California Labor Code incorporates specific provisions that imply jurisdiction over out-of-state employers. For instance, Labor Code Section 558.1 explicitly holds individuals, including corporate officers or executives, accountable if they contribute to violations of wage payment laws, even if they operate from an out-of-state location.
This provision indicates that California labor authorities have the capacity to hold out-of-state employers responsible for infractions under California labor laws. This legal framework ensures that protections extend to all individuals working within California's borders, regardless of their employer's origin.
What California Labor Laws Cover
California labor and employment law offer many different protections to employees. Some of the most notable ones are as follows.
Minimum Wage and Overtime
California's minimum wage laws are among the most progressive in the nation. Currently, the minimum wage varies based on the size of the employer and certain other factors. Out-of-state workers temporarily assigned to California must receive at least the state's minimum wage for the duration of their assignment.
Overtime pay is also regulated, requiring employers to compensate non-exempt employees at a premium rate for hours worked beyond the standard 40-hour workweek.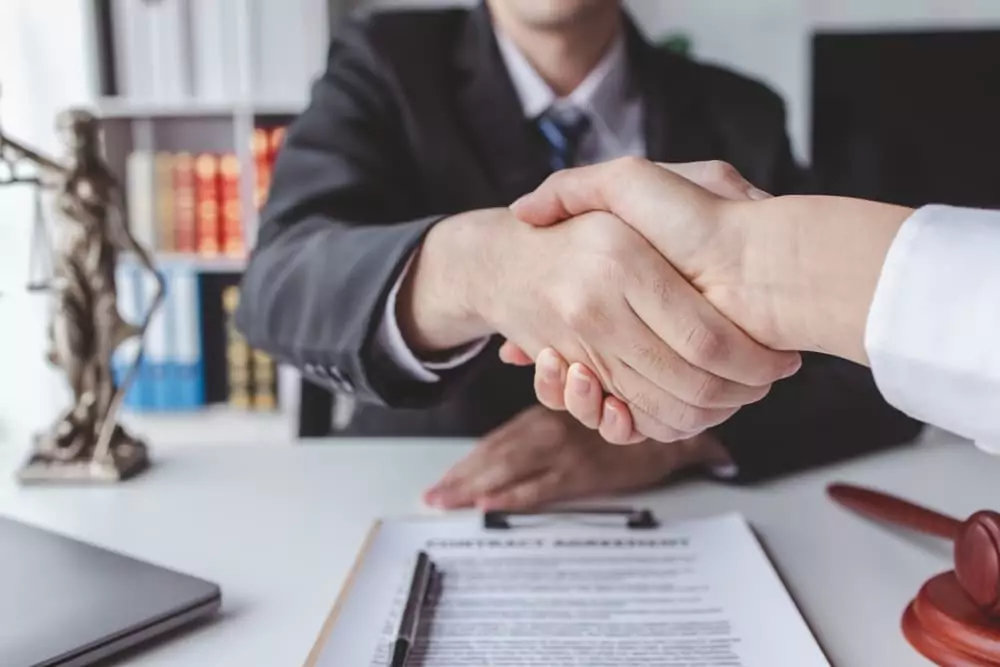 California's standard overtime regulations stipulate that any non-exempt employee who is 18 years of age or older or a minor employee aged 16 or 17 who is not mandated by law to attend school and isn't otherwise legally barred from the work in question should not work for more than eight hours of any given workday, or beyond 40 hours in any workweek.
An employee should receive compensation at a rate of one and a half times their regular pay for all hours worked beyond eight hours in a workday and over 40 hours in a workweek (or double time as specified below).
By law, eight hours of labor constitutes a full day's work. Any work beyond eight hours in a workday or exceeding six days in a workweek necessitates the employee receiving proper overtime compensation, which should not be less than:
One and a half times the employee's standard rate of pay for all hours worked beyond eight hours up to and including 12 hours in any workday, and for the initial eight hours worked on the seventh consecutive day of the workweek, and
Twice the employee's regular rate of pay for all hours worked beyond 12 hours in any workday and for all hours worked beyond eight on the seventh consecutive day of work in a workweek.
However, it's important to note that there exist several exemptions to the overtime law, signifying that these regulations do not cover specific classifications of employees. Moreover, there are exceptions to the general overtime law outlined above, where overtime applies to particular classifications of employees on a different basis than we mentioned earlier.
Meal and Rest Breaks
California law mandates specific meal and rest break periods for employees. Failure to provide these breaks can result in penalties for employers. Out-of-state employees working in California must be afforded these breaks in accordance with state regulations.
In California, the law entitles most workers to the following designated breaks:
A continuous, unpaid meal break of at least 30 minutes when their workday extends beyond five hours
An additional uninterrupted, unpaid meal break of at least 30 minutes if their workday exceeds 12 hours
A compensated 10-minute rest period for every four hours of work
It's worth noting that specific categories of workers, like domestic workers and farm workers, are subject to distinct meal and rest break regulations. For further details on meal and rest periods, you can refer to the official resources provided by the Labor Commissioner.
Additionally, for outdoor workers, there are supplementary rights in place to safeguard against heat-related illnesses. Employers are mandated to permit outdoor workers to take breaks as necessary to cool off in a shaded area.
Sick Leave and Paid Time Off
California labor laws also dictate provisions for sick leave and paid time off, ensuring employees have access to necessary time off for illness or personal reasons.
Employees, whether in full-time, part-time, or temporary positions, qualify for paid sick leave in California if they have a minimum of 30 days of service with the same employer within a year.
Additionally, they must have completed 90 days of employment before they can begin using their accrued paid sick leave. However, if an employee is covered by a collective bargaining agreement that already offers paid sick days or paid time off, they are exempt from this law.
For 2023, employees deserve up to three days' leave. In 2024, it will increase to five days of sick leave.
Discrimination and Harassment Protections
California has robust laws prohibiting workplace harassment and discrimination. These protections extend to all employees, regardless of their state of residence.
The California Fair Employment and Housing Act (FEHA) serves as the primary safeguard against employment discrimination in the state. It applies to employers with five or more full- or part-time employees, unlike comparable federal laws that typically cover employers with at least 15 employees. Consequently, more employers in California must comply with the state's anti-discrimination regulations instead of federal guidelines. Although, FEHA anti-harassment law pertains to employers with one or more employees.
While many of the same anti-discrimination principles in federal laws are also in California's FEHA, the state's laws generally afford broader protection against discrimination in the terms and conditions of employment. In most cases, California law takes precedence over federal law when it provides greater protection for employees.
Both California and federal law cover the following categories:
Age (40 years and older)
Disability (encompassing mental and physical conditions)
Genetic information. The federal Genetic Information Nondiscrimination Act of 2008 prohibits the use of genetic information in employment decisions and places strict limitations on its disclosure.
Ethnicity/national origin, which includes restrictions on language use
Pregnancy, including childbirth and related medical conditions
Color
Race
Religion, covering beliefs, practices, and observances
Sex, which includes gender identity or expression, as well as sexual orientation
Military or veteran status
Additionally, the following categories are either protected under California law but not federal law or are more comprehensively defined in California:
Ancestry
Religious creed and observance. California state law offers extra safeguards for religious creed, encompassing religious dress and grooming practices not currently covered by federal EEO laws.
Marital status
Medical condition (inclusive of cancer and genetic characteristics)
Pregnancy, which, under California law, extends to breastfeeding and related medical conditions, is currently not part of the federal definition
Reproductive health decision-making
Traits historically linked to race, including but not limited to hair texture and protective hairstyles.
Workplace Safety
California employers are required to maintain a safe and healthy work environment. This includes compliance with the state's Occupational Safety and Health Administration (Cal/OSHA) regulations.
Under the law, your employer must take measures to guarantee your safety and well-being, including providing adequate training and protective measures for you to carry out your duties safely.
Your rights regarding a safe workplace include:
Proper Training: Your employer must ensure you receive thorough training regarding safety protocols on the job.
Hazardous Materials Warning: You have the right to be informed about any hazardous materials to which you may have exposure during your work.
Protective Gear: If your job involves working with hazardous or contaminated materials, your employer must supply you with appropriate protective gear.
Request for Inspection: You can confidentially request an inspection of your workplace by the Division of Occupational Safety & Health if you suspect safety or health standard violations.
Confidential Complaint Filing: If you observe or suspect any safety or health concerns at your workplace, you have the right to file a confidential complaint with the Division of Occupational Safety & Health.
Refusal of Unsafe Work: You have the right to refuse work that goes against legally mandated safety or health standards. If you're contemplating this action, consult an attorney to ensure legal protection.
Furthermore, your employer is prohibited from retaliating against you (e.g., demotion or termination) for either formal or informal complaints regarding workplace safety or health. You have six months from the date of any such retaliation to file a complaint with the state Labor Commissioner.
(For federal employees, this timeframe decreases to 30 days for filing a complaint with the Federal Department of Labor.)
Leaves of Absence
California provides various types of protected leaves to employees. Understanding these provisions is crucial for both employers and employees.
The types of leaves of absence you might deserve include:
Family and Medical Leave
Voting leave
Jury duty
Maternity leave
Military service
Organ and bone marrow donation
Sick leave
Crime victims leave
Leave for school activities
Navigating Compliance: Legal Guidance for Employers and Employees
Given the complexities surrounding the application of California labor laws to out-of-state workers, seeking qualified legal advice is paramount. An experienced San Diego employment law lawyers can provide useful insights and ensure compliance with state regulations, protecting the rights of both employers and employees.
Remember that while California labor laws primarily apply to in-state workers, certain scenarios can extend these protections to out-of-state employees.
All parties involved must understand these nuances. Consulting a knowledgeable employment attorney can offer invaluable guidance in navigating this complex legal terrain.